Joe Marci is one of the prime movers of the Monaco South Optimist Club and is involved in a number of club activities. In addition to being a World class Bridge Player, an excellent bowler and an all around nice guy, Joe is a pretty darn good baseball player. Today Joe talked about some of the highlights of his baseball career.
Joe mentioned that he grew up on a farm and was around six feet tall and 200 pounds when he was 12. Mostly because of his stature, Joe was a catcher, although he played various positions throughout his career. In Joes early days in managed to hit one over the fence...and onto the hood of his uncle's car. Joe was known as a heavy hitter and, more than once, was intentionally walked after teams observed his batting prowess.
Joe played in upstate New York and, at one time, his coach was the mayor of Utica New York.
Joe played in the Pony League and in the Kiwanis baseball program. One of the highlights of his little league career was playing in Cooperstown (Home of the Baseball Hall of Fame, where he bounced one of the wall. He played college ball at Colgate University in Hamilton, New York.
After college Joe played in municipal leagues and coached both baseball and softball for his kid's teams.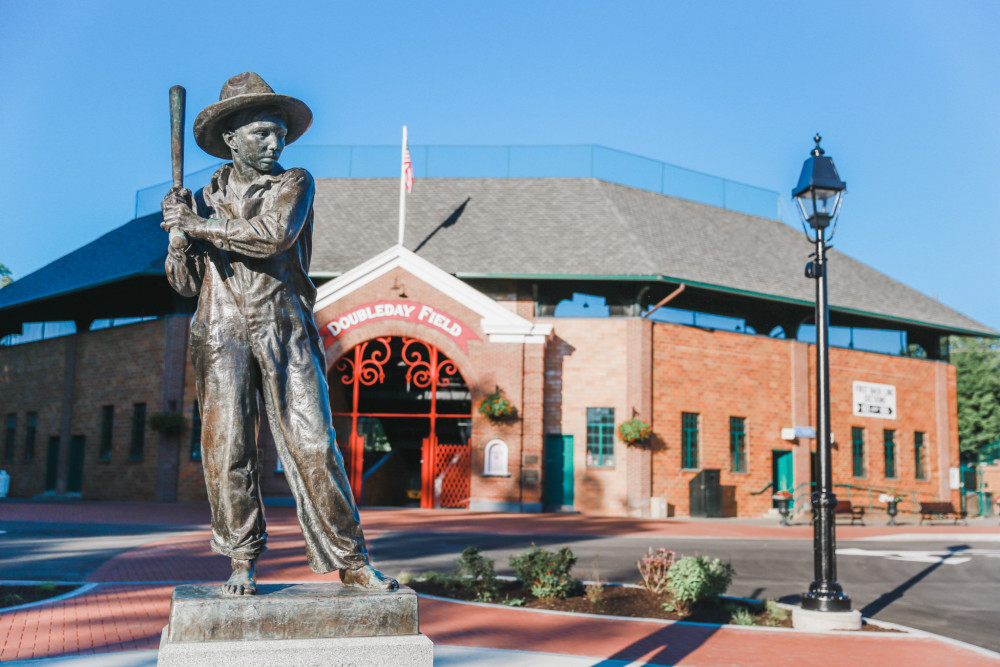 Doubleday Field - Cooperstown New York
In the lively Q&A session following Joe's presentation we learned the following:
Joe has never chewed tobacco or smoked a cigarette
He never got an allowance. Earned spending money farming a small plot on his father's farm and selling rhubarb and green onions at farmers market
His parents came from the Callabria region of Italy.
Because of a clerical error at Ellis Island Immigration Center, the family name changed from "Macri" to "Marci"
Although Joe had aspirations of playing professional ball as a youngster, he realized that earning a living playing baseball was not in the cards and continued playing baseball and softball as a recreational pastime.
Thanks to Joe for an interesting presentation and for all he does for MSOC!
_________________________________________________________________