Announcements
Our esteemed treasurer
Pat Bush
says that next week the club board meeting will be held at the American Legion. All members are welcome to see how the board operates. The meeting will be Tuesday the 7th at 7:00 pm.
Pat also gave another reminder about membership dues. If you still owe please take care of payment this month. Pat will take cash, checks or credit cards (no crypto please).
Craig Eley
is looking for a few good men to serve as Santa Claus during our weekend hours at the tree lot. Rosy cheeks not required, but a jolly attitude would help. Let Craig know if interested.
Michael Chavez
announced that the Bill Walters Thanksgiving dinner is coming up on Thursday night, November 16th. 20 people from Bethany Lutheran will be helping out at the Boys and Girls Club, and we will also be staffing the dinner at Girls Inc. The start time is 4:30, so sign up please!
Jim Easton
let us know that Thanksgiving basket delivery is coming up on Saturday November 18th. We will meet at the Safeway at Monaco and Yale, with a drive through pick up line in the parking lot. Sign up and help make Thanksgiving special for some needy families.
HAMILTON MIDDLE SCHOOL (FROM TOM MAURO)
Hamilton Thanksgiving Fundraising
As a result of the additional fundraising by Monaco South members, we will be able to provide over 50 additional families with a turkey or ham for the holiday season. The generosity of the following members is overwhelming. Thanks to all the following members who gave.
Pat Bush, Tom Mauro, Bill Litchfield, Ron Gustas, Ed Collins, Bob Avery, Greg Young, Jake Baker, Jon Wachter, Ken Jeung, Tom Glazier, Craig Eley, Mike White, Michael Chavez, Larry Pulaski, Greg Holt, Harry Fegley, Robert Wardlow, Matt Dollarhide, Roy Olsen, Mario Sani, Joe Marci, Tom Yagley, Paul Stratton, Phil Perington and friend, Kendall Vaughan, and Allen Pierce.
There may have been others that contributed cash on Friday. If so, please let
Tom Mauro
know if we missed you. The generosity of these members is sincerely appreciated by Hamilton. They were aghast when notified of the amount raised.
Hamilton Clothes Drive
A number of Monaco South members generously donated coats and other clothing for the Hamilton Middle School Student Council Clothing Drive. Donating were the following members.
Denny Dressman, Phil Perington, Bill Litchfield, Ed Collins, Nick Picucci, and Tom Mauro.
If we missed anyone, please let
Tom Mauro
know. Thanks again for your donations.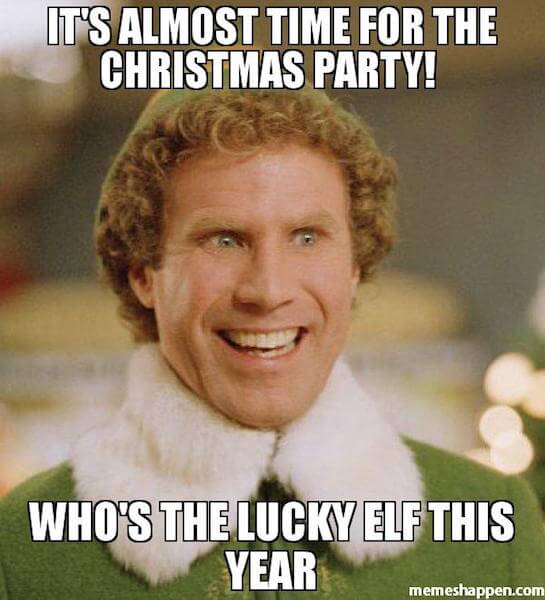 Dan Rodriguez
announced that the annual Christmas party is coming up on December 2nd. Dan says there will be dudes, dames and dancing!
Frank Middleton
and Dan are leading the committee and would like some more members, so please let Dan know if interested. The first meeting will be next Friday immediately after the regular club meeting.
Lowry Elementary Super Citizen assembly: Paul Stratton and Greg Young attended the first Super Citizen presentation of the school year at Lowry. This is the 19th year there has been an Optimist Super Citizen program at the school. 10 students were honored on Friday, including a young girl in her second year in the U.S. after emigrating from Uzbekistan.
Mark Metevia
introduced today's speaker, Richard Nathan, former chairman of the Colo. State Gaming Commission. Richard's topic is how technology has shaped the gaming industry. A brief historical perspective: Gaming began in Colorado in 1975. In 1990 the towns of Backhawk, Central City, and Cripple Creek were allowed to have gambling, with maximum $5 bet and no credit. Buildings were designed to replicate World War I vintage. Now, there are 5 story buildings and no limits on anything.
Sports betting was the greatest nightmare for professional sports, because of the potential for point shaving. The first live and online sportsbooks launched in 2020, and 15 online and 11 land-based operators have been licensed and approved since then.
Now, instead of just betting on the who wins or loses, you can bet on almost every play of the game as to what may happen. These bets take place in real time. You can actually bet on the
outcome of a single play, as it is happening. With today's technology you can take into account past history, weather conditions, field condition, etc., in the blink of an eye.
Teams have dropped their opposition to sports betting and are now actually promoting it. More people are watching and more diligently, to be able to place "propositional" bets, on single events within the game, which means more television revenues, which means owners get richer, players get paid more, etc. Why won't players cheat? In order to continue to reap the rewards of sports betting, owners and players want to preserve the integrity of the games and ensure their reputation remains intact. Thanks to Mr. Nathan for an extremely knowledgeable presentation of how technology has changed the entire meaning of sports betting.
DRAWING
Draw the Queen of Diamonds and win $40!
Winners of Money Cups: Robert Wardlaw, Allen Malask, Dick Nickloff, Kent Gloor, Michael Chavez.
Attempts to draw were unsuccessful by Bill Morgan and George Buzick.
Bob Avery leads us in the Optimist Creed and another Friday is gone!